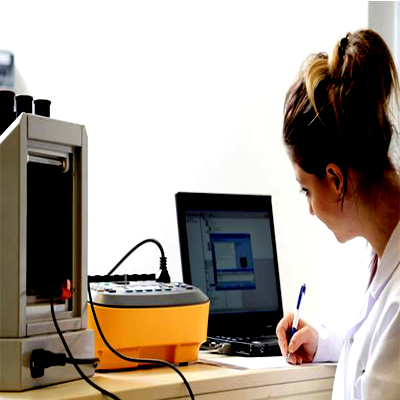 The tests that should be applied within the scope of the Low Voltage Directive in the CE Certification process are generally known as LVD Tests.
In accordance with the Low Voltage Directive (LVD) of the 2006 / 95 / AT- 2006 / 95 / EC, the safety tests required by the harmonized standards for products with electrical rated voltage between 50 – 1000 V and DC rated voltage between 75 – 1500 V are required.
LVD Tests Under the Low Voltage Directive, the product's standard is determined. The required LVD test is reported according to the specified standard.
The basic logic and purpose of this directive is to protect the end user from two main damages.
These damages are as follows;
Electrical Shock
Protection against fire.
Some basic LVD standards applied within the scope of the Low Voltage Directive (LVD) Scope are;
TS EN 60950-1 Information Technology Devices; Security Section 1: General Rules
TS EN 60598-1 Lighting Fixtures; Section 1: General Rules and Experiments
TS EN 60065 Safety Rules; Audio, Video and Similar Electronic Devices
TS EN 60335-1 Safety Rules; For household and similar electrical devices; Section 1: General Rules
TS EN 60204-1 Safety in Machines; Electrical Equipment of Machines; Section 1: General Rules
TS EN 61010-1 Safety Features for Electrical Equipment Used in Measurement, Control and Laboratory; Section 1: General Features
TS EN 62031 LED Modules; Safety-related features for general lighting
TS EN 62560 Lamps; Self-ballast LED lamps; Safety features used in general lighting with voltage greater than 50 Volts
TS EN 62040-1 Uninterruptible Power Systems; Section 1: General rules and safety rules for KGS
LVD testing, tests vary according to product specifications and standards, if summarized,
Soil Continuity,
Insulation Resistance,
High Voltage (Voltage)
Power measurement
Label Strength,
Leakage Current Test
Temperature Rise, Warming Test
Insulation intervals, surface leakage path lengths and distances through insulation
IP (Protection against Ingress of Liquid and Solid Objects) Tests
Glow Wire Test
Needle Flame Test
Ball Pressure Test
Air Conditioning Test
Humidification Tests
Mechanical Tests
Extraordinary Work
Error Conditions